TELECOMUNICATIONS
ENERGY
AUTOMATION
TeaTek SPA is a young company, established in May 2009, which has operated since its inception in the dynamic Water, Alternative Energy and Industrial Plant markets.
TeaTek bases its technical and commercial know-how on the consolidated experience of its partners and collaborators in companies of solid reputation in the field of Industrial Automation.
TeaTek has as its corporate mission the acquisition of orders for the construction of technological systems in expanding markets such as special machinery and industrial plants, telecommunications, alternative energy and automation.
T.E.A. is an acronym for Telecommunications-Energy-Automation, while TEK of Technology and Know-how together represent the vision of the company and of the company oriented towards continuous innovation, continuous experimentation, following and anticipating the continuous evolution of technologies in the reference markets .
Today the TeaTek Group has around 950 employees and collaborators with an average age of about 35 years.
From 2011 to today, the company has achieved a growing volume of business, becoming one of the main national players in the water and industrial automation sector.
From 2021 TeaTek has become a joint stock company (SPA) completing the reorganization process of the various business units distributed around the world.
GROUP
The TeaTek Group consists of 8 companies active in Europe, Asia and Africas. Each with its independence and with the know-how necessary for its activities.
PEOPLE
Over 200 employees working in the offices of Naples, Rome and Dubai. Committed to developing business activities in industry, photovoltaics and research.
WORLDWIDE
TekSolar Group is present in 10 countries on 4 continents and continues its growth towards new developing markets.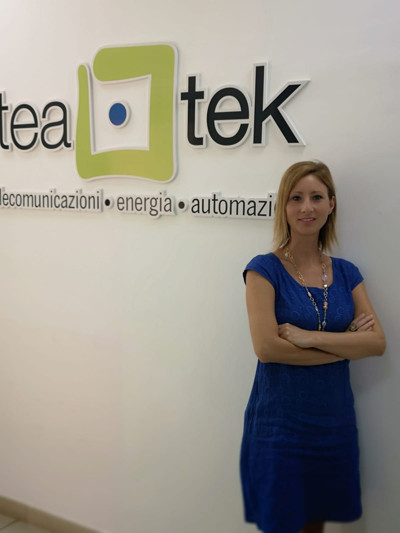 Marilena Abate
Human Resources Manager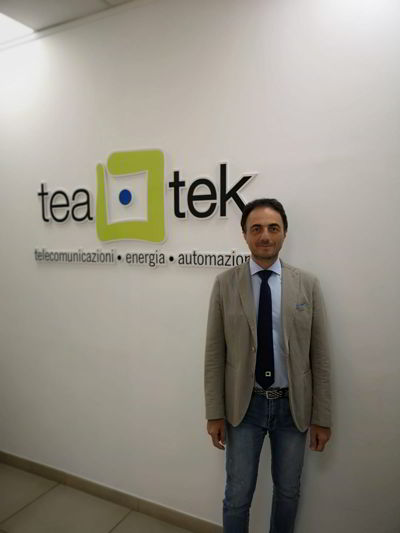 Giuseppe De Lucia
Technical Office Manager
REGISTERED OFFICE
NAPOLI Via S. Lucia 36 - 80132
OPERATIONALS OFFICES
NAPOLI: Via Maddaloni snc c/o Consorzio 'AREA' - 80011 ACERRA
ROMA: Contrada Piombinara snc - 00034 COLLEFERRO
MILANO*: Via Polveriera 25 - 20026 NOVATE MILANESE
           *LOCATION NOT SUBJECT TO ISO VERIFICATION
info@teatek.it
teatek@adpec.it